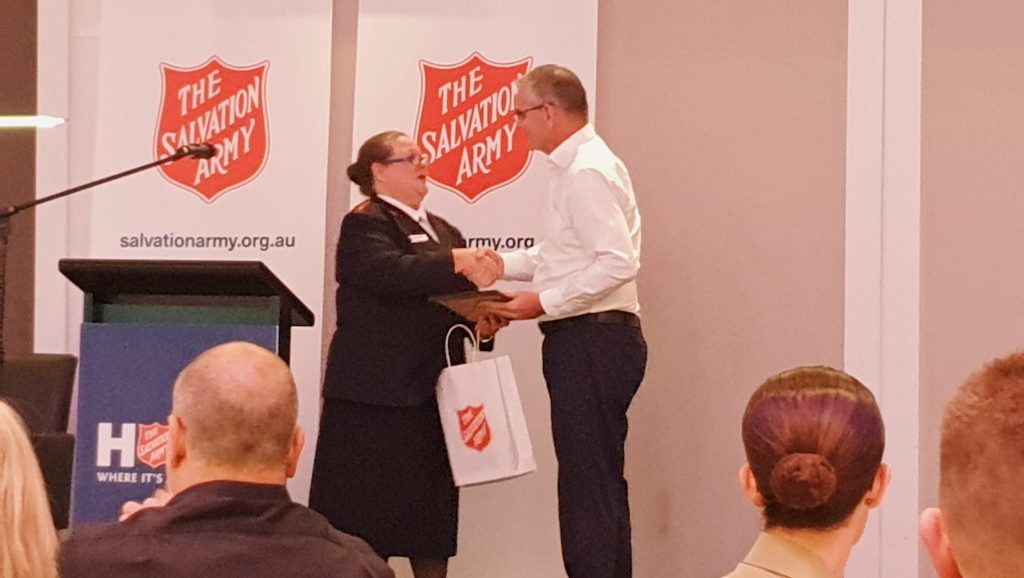 Brazier Motti Director Stephen Motti has been recognised by the Salvation Army after stepping down as Chairman of their annual Red Shield Appeal North Queensland committee. Stephen has been a part of the fundraising committee for eight years with well over $1 million raised in this time.
 
The Red Shield Appeal is the major annual fundraiser for the Salvos, with the North Queensland Business Breakfast an annual highlight of the Townsville appeal. Donations generated through the campaign are spent locally, supporting those in need in North Queensland. 
 
Congratulations to Stephen on this recognition and for his many years of commitment to this great cause!