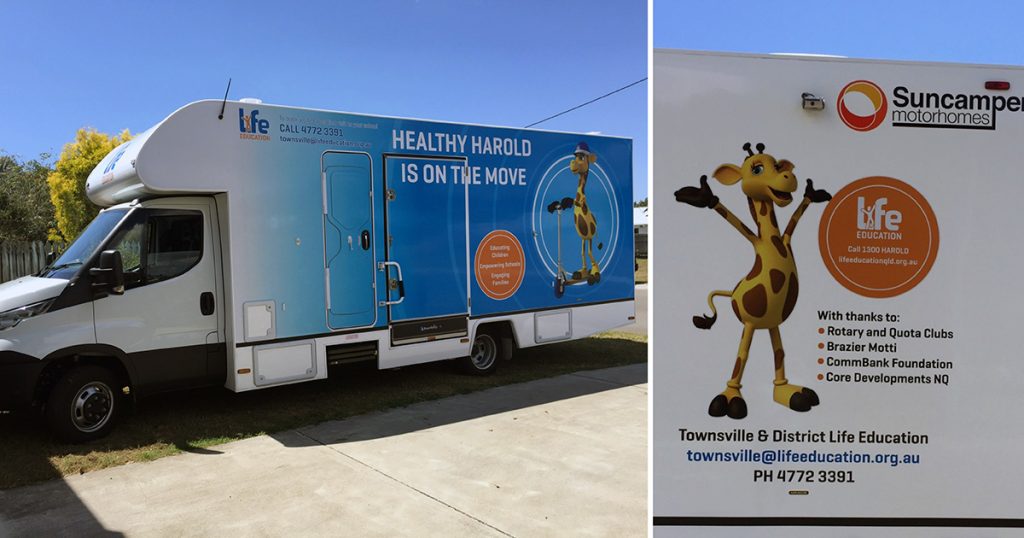 Life Education Townsville launched their new van in Townsville in November, a project we were proud to support.
Life Education visits schools across North Queensland, using their van and mascot Healthy Harold to teach primary school students about health, wellbeing and safety. Our team worked with Life Education to take their ideas for the pod on the new vehicle and turn them into CAD drawings for the builders.
We were pleased to be able to play our part in helping Life Education continue their great work with the next generation of Townsville kids.