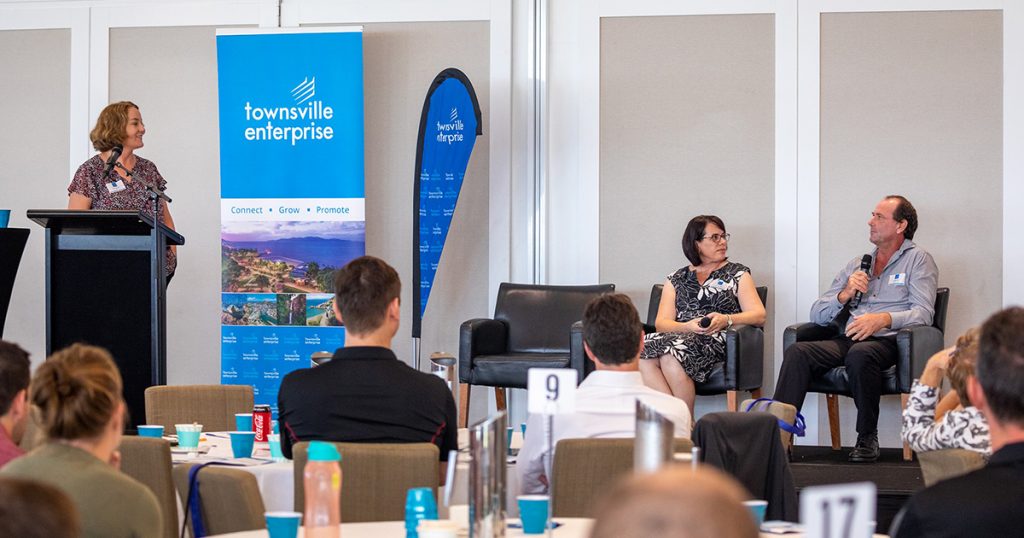 In November, we were pleased to take part in Townsville Enterprise's "STEAM in the Regions" forum, an initiative to bring together industry, educators and researchers to help plan the future of North Queensland's workforce.
We're passionate about inspiring young people into the STEAM fields and showcasing the exciting career opportunities in our industry. Our Senior Registered Surveyor Stephen Jess took part in a panel discussion on partnerships between industry and schools. Stephen volunteers with the CSIRO's STEM Professionals in Schools programme, working with teachers and Townsville primary school students to inspire a passion for STEM and consider a STEM-related career.
Congratulations to Townsville Enterprise on this fantastic initiative!
Image credit: Townsville Enterprise