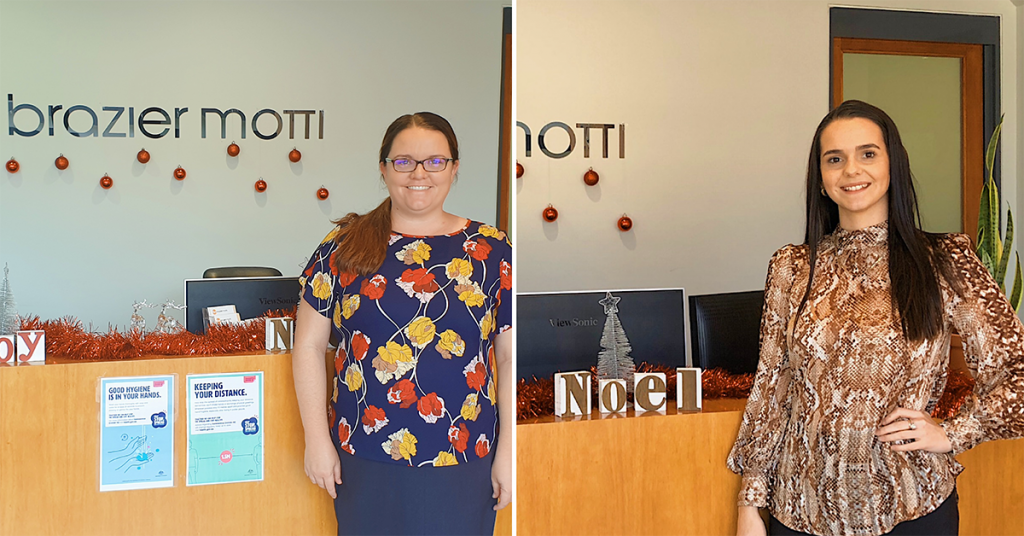 In 2020, the Brazier Motti team grew with some fantastic new additions to support us as we create opportunities for our clients in Northern Australia.
We'd like introduce our new our new Company Accountant Kylie and our new Administration Officer Emma.
Kylie brings over 10 years of local public practice accounting experience to our team. She is a Certified Practicing Accountant and has a Bachelor of Business majoring in Accounting and Economics. Kylie also applies her professional skills to give back to the North Queensland community as the Treasurer at Shed 3, a local not-for-profit creating opportunities for young people in Townsville.
Our new Administration Officer Emma is a recent James Cook University graduate with a Bachelor of Planning. She's now begun her journey towards becoming a Town Planner. Emma is also an active part of our community, helping care for and rehome abandoned pets with Townsville as a volunteer for Townsville Foster and Rehoming Animals.
We're very pleased to have welcomed Kylie and Emma to the BM team in 2020 and look forward to their continuing contributions to support our clients.